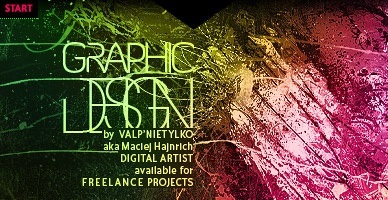 When i open site first time i find myself in another world. My brain was attacked by the contrast colors, they look like northern light.
My mind was distorted by graphic designer and illustrator Maciej Hajnrich.
I advise all of you to visit this site and take a look at unique works.
I like them a lot. Respect to Maciej Hajnrich and Poland.