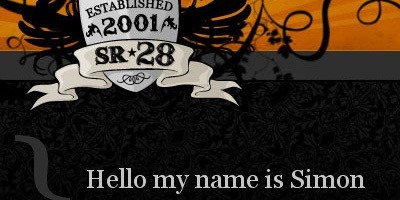 One more website-business card from of nice english illustrator and web-designer Simon Reynolds.
The idea of creating site with help of such powerful system as WordPress is not new. But not all can make really interesting and original theme for it, cause it needs some brain storm.
Well, we can say for sure that Simon's IQ is high enough :)
Every site detail is unique. And i think if i didn't mention that site using WordPress, you definitely didn't notice that, or your IQ is high enough too ? Joke.
If where is exist organization, which give grades and certificates for sites, Simon and his child sr28.com would get highest mark.
Good luck, pal. Make us happy with your future works.