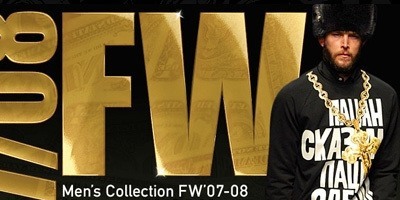 I want to introduce you the famous Russian modeler Denis Simachev.

The brand name «Denis Simachev» was set up in 2001 year by Denis Simachev and Olga Samodumova.
Website is worthy of being noted cause of amazing and original works. Combination of pretty posters and such cool flash effects like a magnifier (using which you can view each element of the "evening-party" in detail) left really nice impression.