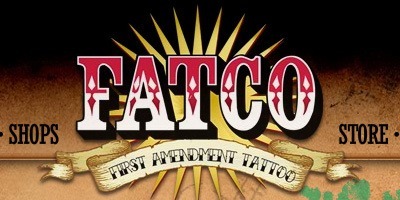 First Amendment Tattoo Company or just FATCO – was founded in 2005 year.
Site is very informative. You can find many interesting photos and video movies about tattoo Besides quality works of FATCO masters.
Design is in-style. You must read company history and you will understand that guys not only tattoo masters, but also fighters for truth.
Happy tattooing.
http://www.firstamendmenttattoo.com/