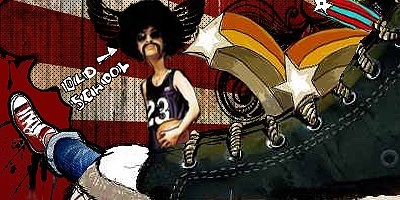 I see wonderful sites from russian webmasters not often. But this website created by russians. Long time no see more phenomenal and crazy site.
Site dedicated to Converse footwear. It portray footwear in the most favorable light.
There is a lot of uncontrolled actions on site, it seems that it is alive and something strange happens there. Many "interactive", "sticky" menu, unusual preloader ( i bet you didn't see it before ), pee-pee russian doll. All this stuff you can see on website. I am sure you will like converserussia.ru for its playful and informal style.
Website was created by "RED KEDS" – Creative Agency from Moscow